Vérifiez l'authenticité de votre foulard de seconde main.
Vous possédez un foulard de seconde main et souhaitez le faire authentifier ? Recevez une attestation de conformité en quelques heures.
An independent accredited imaging laboratory
guarantees you an independent service of analysis and expertise of your online photos.
The benefits of certification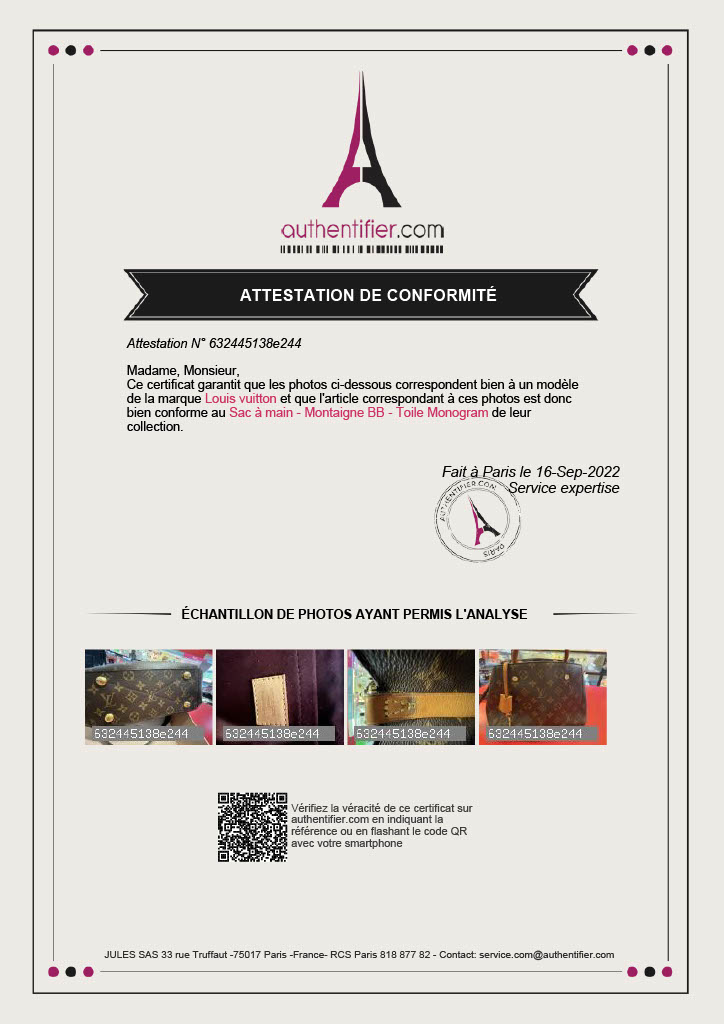 "Our ambition is to support you and secure your second-hand purchases of leather goods and fashion accessories. »
Comment savoir si votre foulard est authentique ?
Transférez-nous six photos de votre foulard via Authentifier.com. Nous y jetterons un coup d'œil puis les analyserons.
Notre programme offre une fiabilité inégalée en matière d'analyse de vos photos. Avec des résultats vérifiés par des experts, vous pouvez être sûr que tout avis de conformité envoyé a été évalué avec précision. Laissez-nous vous donner l'assurance et la tranquillité d'esprit nécessaires à une bonne analyse des photos !
Obtenez l'assurance et la tranquillité d'esprit que procure une reconnaissance officielle en obtenant ce certificat de conformité pour votre article. Mettez fin aux doutes sur le niveau de conformité de votre article.
THE HOUSE AUTHENTICATE.COM
L'expertise humaine et l'intelligence artificielle pour authentifier votre foulard
Notre équipe du contrôle de la qualité se surpasse pour garantir une précision de premier ordre, en examinant chaque détail au peigne fin. Des étiquettes aux coutures, en passant par les codes et les autocollants holographiques, ils s'appuient sur des années d'expertise pour garantir le respect de toutes les normes.
Notre équipe s'engage avec passion à fournir des résultats imbattables à nos clients. Nous repoussons sans cesse les limites du possible, en recherchant et en élaborant des algorithmes avancés qui améliorent la gamme de produits et renforcent la reconnaissance des marques.
Nos clients nous font confiance pour authentifier leurs foulards de luxe
professionals and auction houses
Our Louis Vuitton customers trust us to authenticate their accessories
professionals and auction houses
frequently asked Questions