Check the compliance of your second-hand luxury bags and accessories.
Secure your second-hand purchases with Authentifier.com.
Rest assured of its compliance and receive your certificate within 4 to 72 hours.
Check the ads you find on the web and check the purchased item when you receive it.
An independent accredited imaging laboratory
guarantees you an independent service of analysis and expertise of your online photos.
The benefits of certification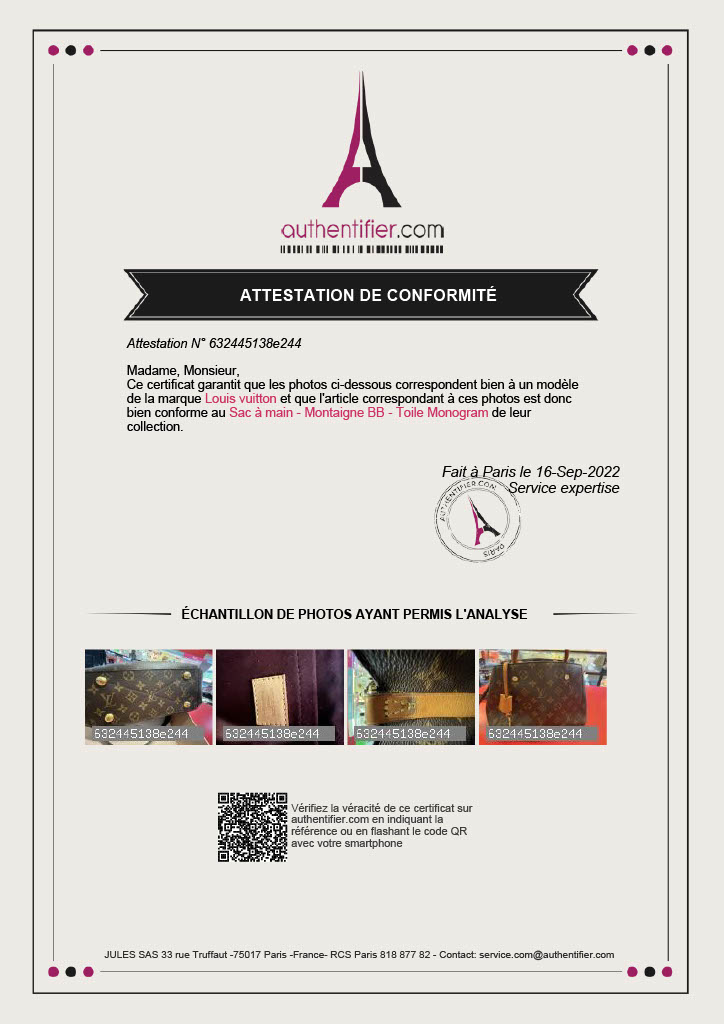 ?Our ambition is to support you and secure your second-hand purchases of leather goods and fashion accessories. »
AN INNOVATIVE METHODOLOGY
Human knowledge combined with artificial intelligence for unparalleled reliability
Our robust and varied algorithms compare your photos to millions of others in seconds to issue a preliminary notice of compliance.
Our teams of analysts verify the presence of the know-how of luxury employees and craftsmen, according to very specific criteria, to issue a final opinion. Every detail is considered: labels, punches, seams, closures, materials, markings, codes and hologram stickers.
More than 50 brands analyzed
In the context of a claim for non-conforming object, the buyer is simply asked to return the goods to the seller, in order to receive a refund. The certification is not an absolute obligation, but can be very useful, as it remains an important element to support your good faith in the context of disputed claims.
They trust us to authenticate their luxury accessories
professionals and auction houses
You trust us to authenticate your luxury accessories
professionals and auction houses