Check the authenticity of your second-hand Prada bag.
Our servicePrada authentication and other luxury brands is at your disposal. Do you have a second-hand Prada bag and want to have it authenticated? Receive a certificate of compliance in a few hours.
Prada authentication - The certificate of conformity
Authentication of Prada items via our independent and approved online photo analysis and expertise laboratory.
The benefits of certification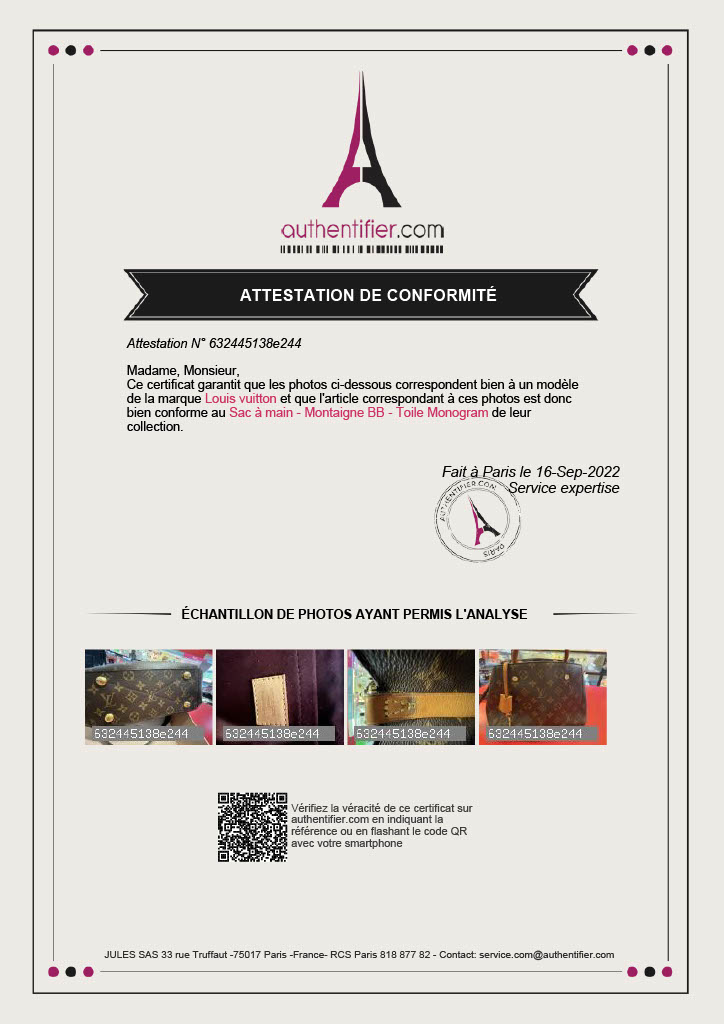 How to check your second-hand Prada bag?
For authenticate your Prada bag, send us 6 photos of your item via your Authenticate account. Thus, we will proceed to their authentication.
Our program revolutionizes photo compliance analysis. Within seconds, our system is able to scan and assess millions of images to provide reliable advice – which is then verified by industry professionals for accuracy.
Receive a document fromPrada authentication which confirms or contests the conformity of your article. This valuable certificate will attest to its status and give you the assurance and peace of mind of knowing if it meets certain standards.
PRADA AUTHENTICATION PROCESS
Human expertise and artificial intelligence to authenticate your Prada bag
Our highly trained analysts are responsible forauthentication of your Prada bag through full verification. Everything from labels and closures to materials, codes and holograms are carefully reviewed against a rigorous set of criteria – no detail is overlooked!
Our research team constantly strives to provide a service ofPrada authentication of superior quality. Every day, she creates new algorithms that dynamically adapt to authenticate a wider range of products and brands.
Our customers trust us to authenticate their Prada accessories.
professionals and auction houses
Our customers trust us to authenticate their Prada accessories.
professionals and auction houses
frequently asked Questions