Check the authenticity of your second-hand Chanel bags and accessories.
Submit your Chanel authentication request online and receive your personal compliance or non-compliance certificate within 4 to 72 hours.
THE HOUSE AUTHENTICATE.com
Get your Authentifier.com certificate for your Chanel items
Independent and approved online photo analysis and expertise laboratory.
The benefits of certification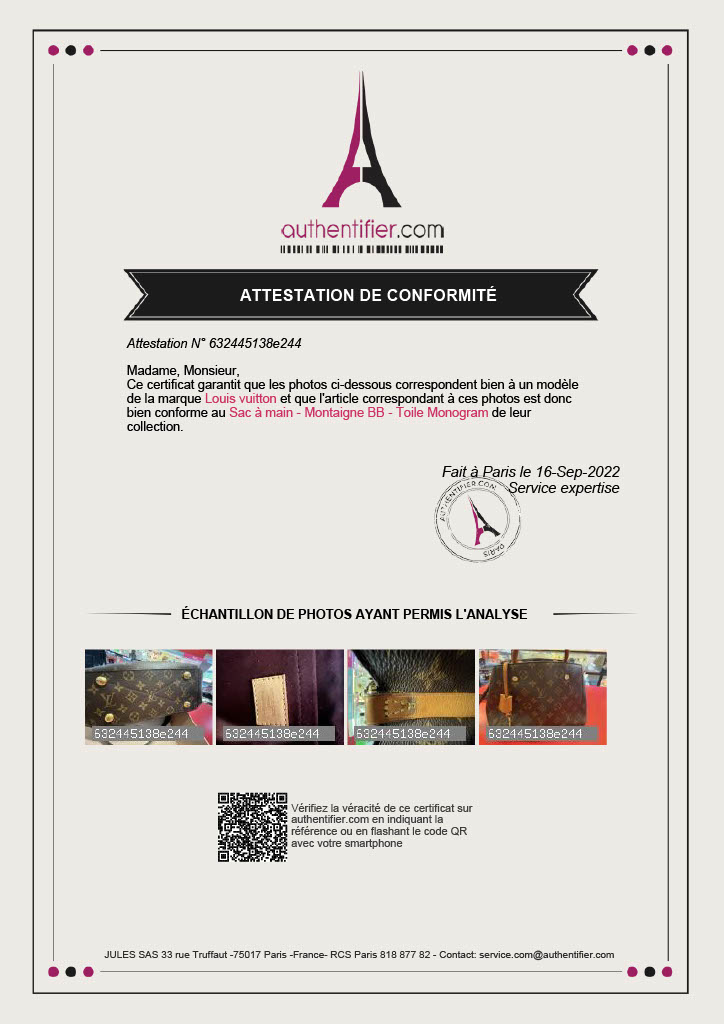 The procedure for checking the conformity of your second-hand Chanel item
Be sure to photograph your Chanel bag in a lighted location, then submit your photos online, in your Authenticate account.
Our algorithms analyze your photos, then our experts give a final opinion. Our methodology allows unparalleled reliability of results.
You will then receive a certificate of compliance or non-compliance by name for your Chanel accessory.
THE HOUSE AUTHENTICATE.COM
Our expertise and technological advances to authenticate your Chanel bag
Our vocation is to provide our customers with expert work in terms of authentication of Chanel products. Our professionals are trained to meet all business requirements.
Our technological advance
Thanks to our algorithms using artificial intelligence, we are able to provide a superior service to our customers. We are therefore proud to be able to count on a team of qualified professionals equipped with state-of-the-art tools.
Our Chanel customers trust us to authenticate their accessories
professionals and auction houses
Our Chanel customers trust us to authenticate their accessories
professionals and auction houses
frequently asked Questions