Check the authenticity of your second-hand Armani bag.
Our experts in second-hand luxury item compliance analysis study your bag and send you a certificate of compliance or non-compliance within 4 to 72 hours.
Get your Authentifier.com certificate for your Armani items
Independent and approved online photo analysis and expertise laboratory.
The benefits of certification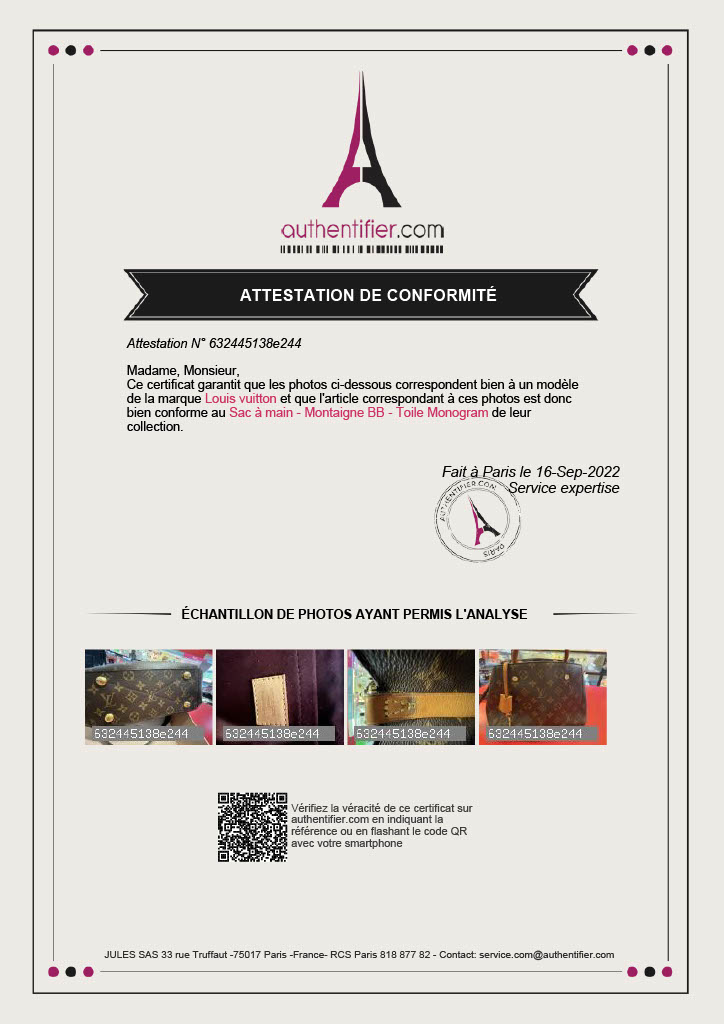 How to check the authenticity of your second-hand Armani item?
To get started, please create a Authentifier account. Then, log in to your account and send us all of your photos to have your product analyzed.
Our authentication experts scrutinize each photo of your Armani luxury accessory to ensure that they meet the compliance indices.
We issue you a certificate of conformity if your luxury item is compliant. Otherwise, you will obtain a certificate of non-compliance which will be useful for you to be reimbursed.
THE HOUSE AUTHENTICATE.COM
Expertise and specialized tools to authenticate your Armani bag
We make it a point of honor to provide the best authenticity verification service on the market to our customers. Our team is made up of expert authentication professionals ready to deliver flawless work.
Technological progress has allowed us to develop tools to improve our processes. These tools have been developed to complement the expertise of our analysts and to gain precision in product analysis. Thus, the level of reliability of our analyzes is unmatched.
Our Armani customers trust us to authenticate their accessories
professionals and auction houses
Our Armani customers trust us to authenticate their accessories
professionals and auction houses
frequently asked Questions