MICHAEL KORS AUTHENTICATION
Check the authenticity of your second-hand Michael Kors bag.
Do you have a second-hand Michael Kors bag? Authenticate your item and quickly receive your certificate of conformity.
Get your Authentifier.com certificate for your Michael Kors items

Independent and approved online photo analysis and expertise laboratory.
The benefits of certification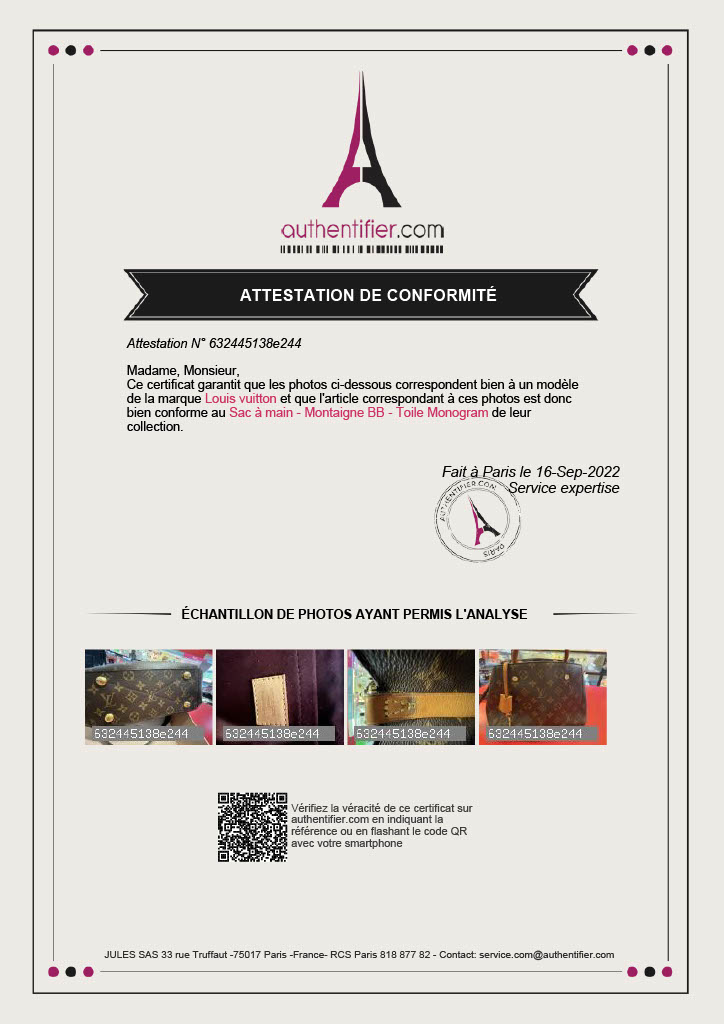 The steps to receive a certificate of authenticity for your second-hand Michael Kors bag
Send us your photos via your Authenticate account to start the product authentication procedure.
The photos of your product are analyzed by our analysts and our algorithms to check the conformity of your Michael Kors bag.
Obtain a certificate of compliance or non-compliance by name issued by Authentifier.com, an independent laboratory approved by the Ministry of Research and Innovation. In the event of non-compliance, your certificate will be recognized for reimbursement by PayPal.
THE HOUSE AUTHENTICATE.COM
Knowledge and technological advances to authenticate your Michael Kors bag
Our analyst team specializes in over 50 luxury brands, including Michael Kors. Our expertise in the field of compliance verification of second-hand luxury items aims to secure your second-hand purchases.
In recent years, we have notably developed a new method of analyzing products, based on the use of artificial intelligence. This method allows us to analyze the products in a much finer and more detailed way, which has enabled us to achieve an unequaled level of reliability.
Our Michael Kors customers trust us to authenticate their accessories

professionals and auction houses
Our Michael Kors customers trust us to authenticate their accessories
professionals and auction houses
frequently asked Questions