Have your second-hand Burberry items checked for compliance.
Ensure the authenticity of your second-hand Burberry bags and luxury items with our compliance verification and purchase support services.
THE HOUSE AUTHENTICATE.com
Get your Authentifier.com certificate for your Burberry items
Independent and approved online photo analysis and expertise laboratory.
The benefits of certification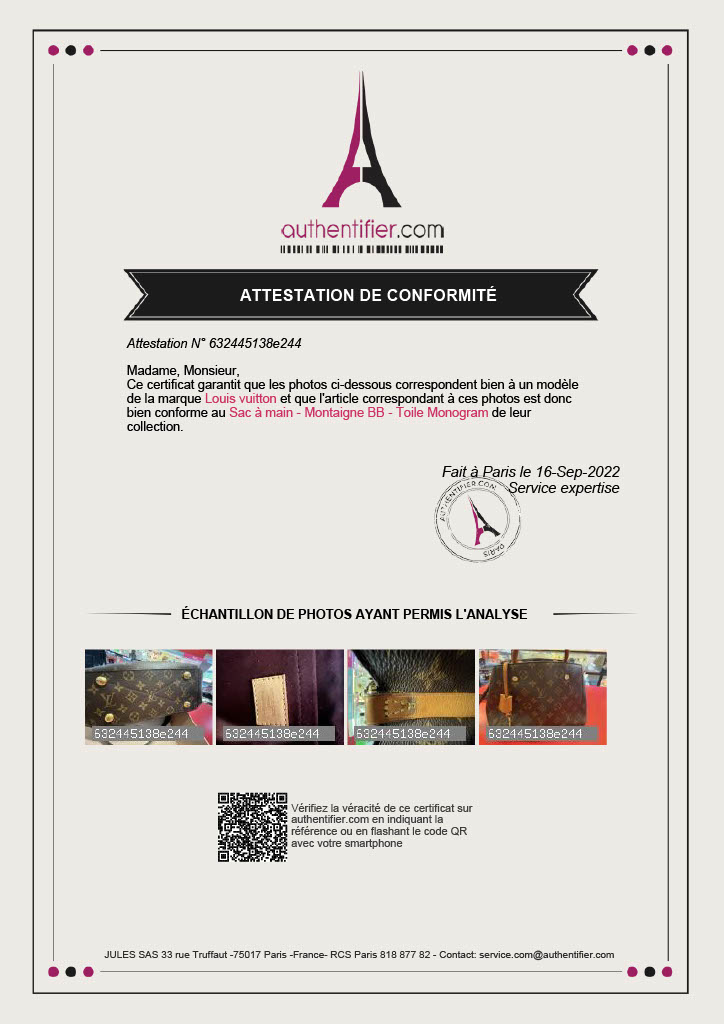 What is the process for verifying the authenticity of my second-hand Burberry bag?
Once you have all the photos you need, log in to your Authenticate account and follow the instructions to start the product authentication process.
Our team of analysts use our advanced technology to check your product. You get a response within 4-72 hours.
The certificate of nominative conformity or non-conformity. This official document will allow you to testify to the conformity or non-conformity of your article.
THE HOUSE AUTHENTICATE.COM
Our skills and modern technology to authenticate your Burberry bag
We have a team of Burberry product authentication experts, with solid experience in the field. They are on a mission to ensure that the products you buy are authentic and of the highest possible quality. Thanks to our know-how, we can offer you authentication of unparalleled reliability.
Artificial intelligence allows us to validate the opinions issued by our analysts during the compliance analysis of your Burberry luxury items.
Our Burberry customers trust us to authenticate their accessories
professionals and auction houses
Our Burberry customers trust us to authenticate their accessories
professionals and auction houses
frequently asked Questions