Check the authenticity of your second-hand Versace luxury item.
If you have doubts about the conformity of your Versace bag, our authentication services can reassure you.
Get your Authentifier.com certificate for your Versace items
Independent and approved online photo analysis and expertise laboratory.
The benefits of certification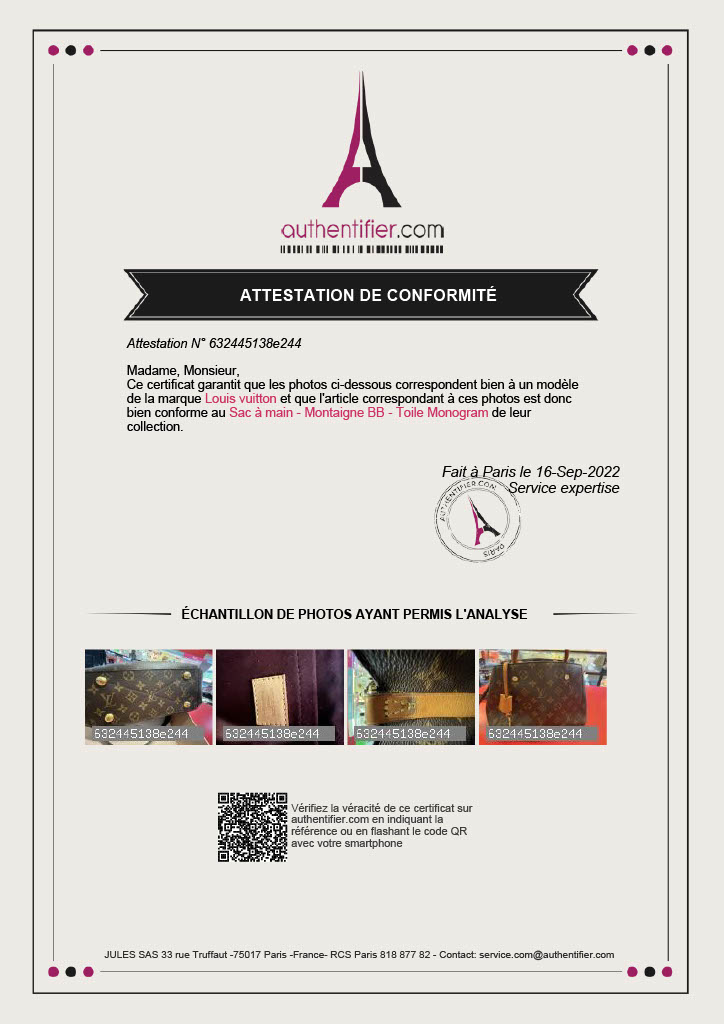 Explanations of the procedure to follow to have your Versace accessory checked
Concerning the sending of photos, find all the necessary information on your Authentifier account.
Our authentication experts check every photo to make sure your Versace item meets compliance criteria.
A certificate will be given to you at the end of your assessment to attest that your item meets the compliance requirements.
THE HOUSE AUTHENTICATE.COM
Our verified skills and the use of artificial intelligence to authenticate your Versace item
Drawing on our years of experience in the second-hand luxury goods market, our analysts will give you a detailed and professional assessment of your item's value.
The use of artificial intelligence
Artificial intelligence can help us verify the accuracy of our analysts' opinions when reviewing whether your Versace luxury items are compliant.
Our Versace customers trust us to authenticate their accessories
professionals and auction houses
Our Versace customers trust us to authenticate their accessories
professionals and auction houses
frequently asked Questions