Check the authenticity of your second-hand Valentino bag.
Do you have a second-hand Valentino bag and want to have it authenticated? Receive a certificate of compliance in a few hours.
An independent accredited imaging laboratory
guarantees you an independent service of analysis and expertise of your online photos.
The benefits of certification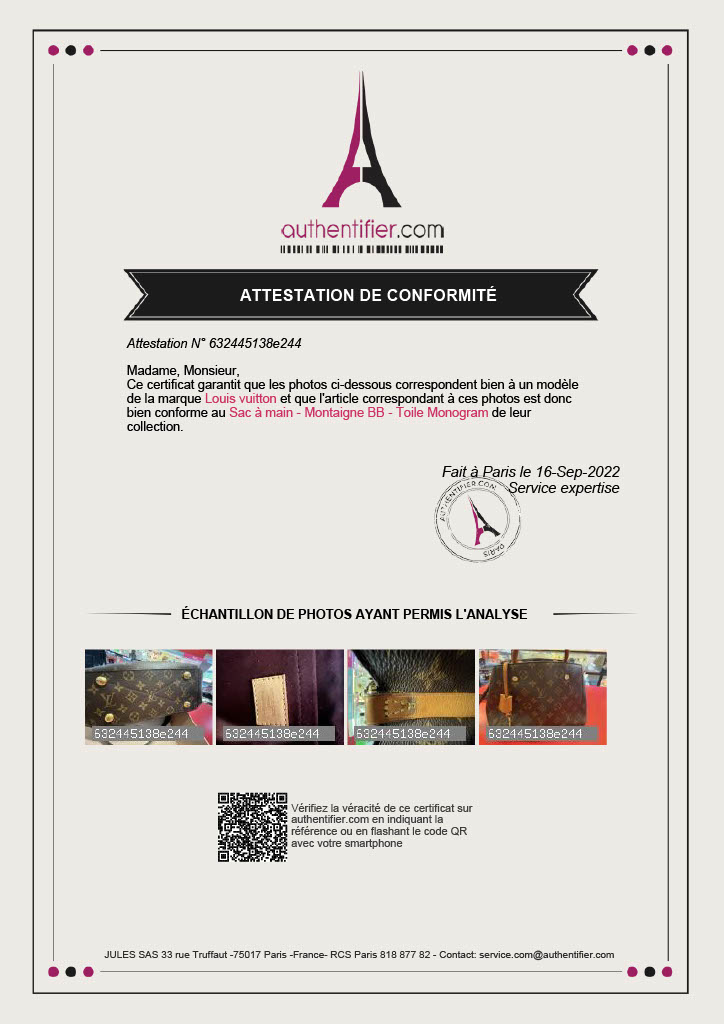 "Our ambition is to support you and secure your second-hand purchases of leather goods and fashion accessories. »
How to check your second-hand Valentino item?
Montrez-nous votre article Valentino ! Prenez 6 photos et téléchargez-les sur votre compte Authentifier.com pour que nous les examinions.
Notre programme est un outil puissant conçu pour fournir une analyse rapide et fiable de vos photos. Les résultats vérifiés par des experts vous donnent l'assurance que tout avis de conformité émis sera précis et fiable.
Recevez une reconnaissance officielle de la conformité ou de la non-conformité de votre article g râce à ce certificat officiel. Mettez fin aux doutes et identifiez un niveau concret de conformité, soutenu par une autorité légale.
THE HOUSE AUTHENTICATE.COM
Human expertise and artificial intelligence to authenticate your Valentino bag
Notre équipe d'experts se consacre au respect des normes de qualité les plus élevées. Ils analysent rigoureusement chaque aspect, des étiquettes et des poinçons aux matériaux et aux codes, afin de garantir une excellence fiable pour tous nos produits.
Notre équipe se consacre à l'amélioration de l'expérience client. Nous repoussons sans cesse les limites de nos capacités de recherche et de technologie, en mettant en œuvre des algorithmes avancés qui élargissent l'offre de produits et renforcent la présence de la marque.
Our Valentino customers trust us to authenticate their accessories
professionals and auction houses
Our Valentino customers trust us to authenticate their accessories
professionals and auction houses
frequently asked Questions