Check the authenticity of your second-hand Valentino bag.
Do you have a second-hand Valentino bag and want to have it authenticated? Receive a certificate of compliance in a few hours.
An independent accredited imaging laboratory
guarantees you an independent service of analysis and expertise of your online photos.
The benefits of certification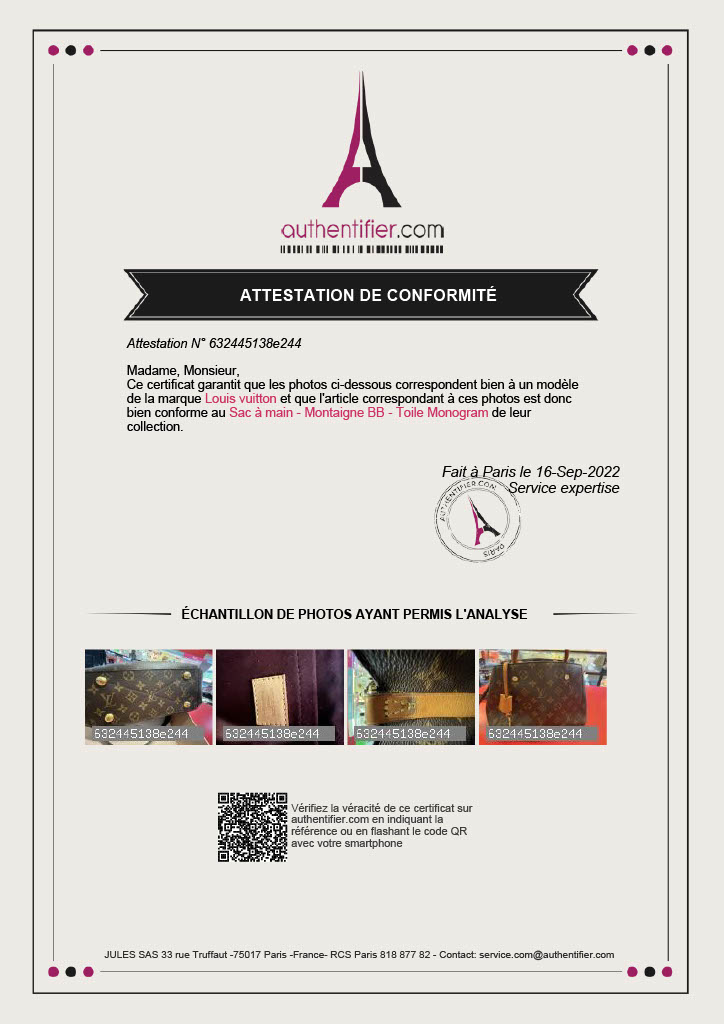 ?Our ambition is to support you and secure your second-hand purchases of leather goods and fashion accessories. »
How to check your second-hand Valentino item?
Show us your Valentino item! Take 6 photos and upload them to your Authentifier.com account for us to review.
Our program is a powerful tool designed to provide fast and reliable analysis of your photos. Expertly verified results give you confidence that any notice of compliance issued will be accurate and reliable.
Receive official recognition of the conformity or non-conformity of your article thanks to this official certificate. Put an end to doubts and identify a concrete level of compliance, backed by legal authority.
THE HOUSE AUTHENTICATE.COM
Human expertise and artificial intelligence to authenticate your Valentino bag
Our team of experts is dedicated to upholding the highest quality standards. They rigorously analyze every aspect, from labels and hallmarks to materials and codes, to ensure reliable excellence for all our products.
Our team is dedicated to improving the customer experience. We continually push the limits of our research and technology capabilities, implementing advanced algorithms that expand product offerings and strengthen brand presence.
Our Valentino customers trust us to authenticate their accessories
professionals and auction houses
Our Valentino customers trust us to authenticate their accessories
professionals and auction houses
frequently asked Questions