Check the authenticity of your second-hand Lanvin luxury item.
Want to know if your second-hand Lanvin accessory is authentic? Bring it to us, and we'll give you a certificate of compliance in just a few hours.
Obtain your Authentifier.com certificate for your Lanvin items
Independent and approved online photo analysis and expertise laboratory.
The benefits of certification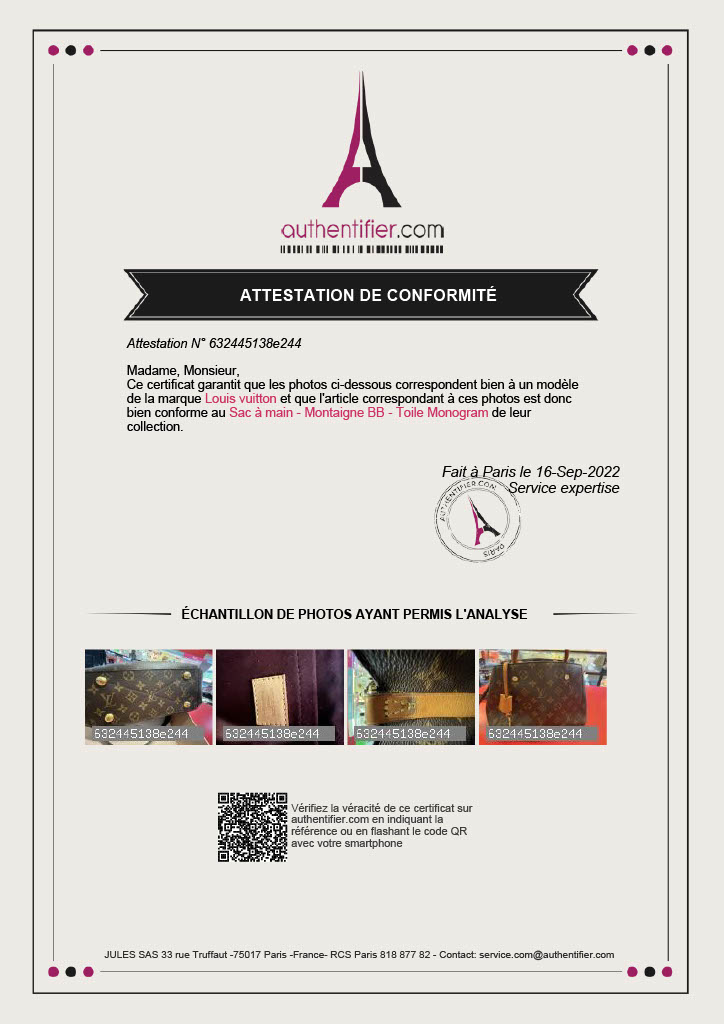 The steps to have your Lanvin accessory checked
All the information you need to send photos is easily accessible in your Authenticate account.
Each of your photos are verified within a very short time, between 4 to 72 hours by our expert analysts.
Use this document to make sure your product meets or fails compliance standards.
THE HOUSE AUTHENTICATE.COM
Our expertise in the field and the rise of new technologies to authenticate your Lanvin item
We provide a secure, reliable and high quality authentication service. Our experts strive for perfection in this area. Customers can count on us.
The rise of new technologies
By devoting resources to research and development, we gain a significant advantage in the second-hand luxury goods analytics market.
Our Lanvin customers trust us to authenticate their accessories
professionals and auction houses
Our Lanvin customers trust us to authenticate their accessories
professionals and auction houses
frequently asked Questions