Check the authenticity of your second-hand Montblanc accessory.
Do you own a second-hand Montblanc accessory and would like to have it authenticated? Receive a certificate of compliance in a few hours.
An independent accredited imaging laboratory
guarantees you an independent service of analysis and expertise of your online photos.
The benefits of certification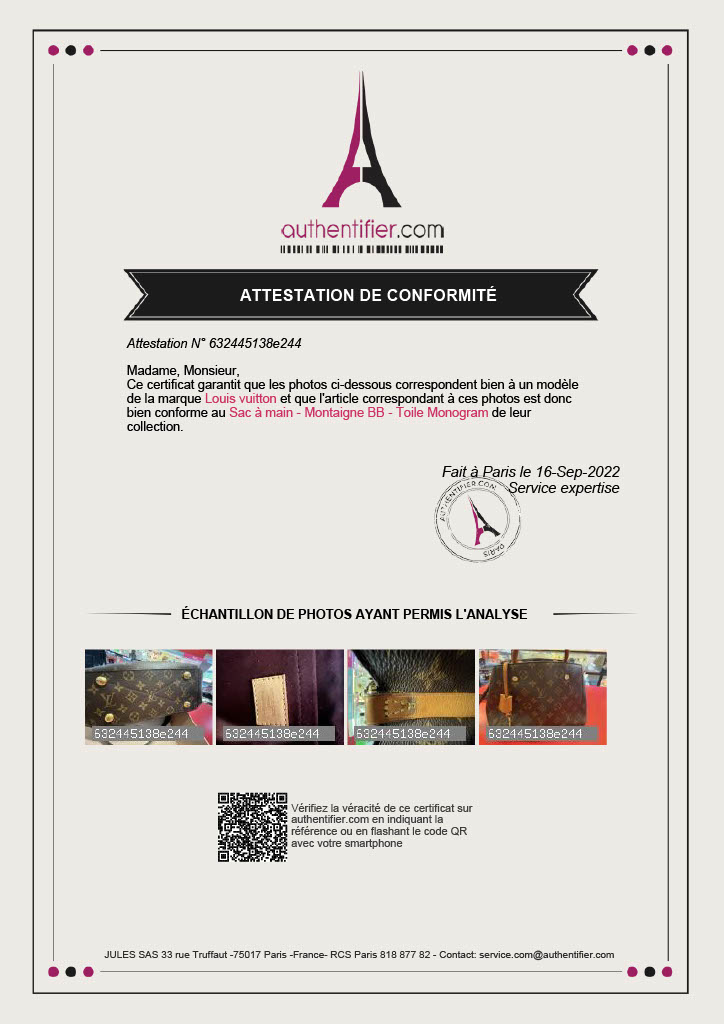 ?Our ambition is to support you and secure your second-hand purchases of leather goods and fashion accessories. »
How to check your used Montblanc accessory?
Take 6 photos of your Montblanc accessory and send them to us via your Authenticate account.
Our advanced image processing technology quickly analyzes millions of photos, allowing our experts to issue a reliable notice of compliance at unparalleled speed.
Obtain an authoritative certificate that clearly indicates whether or not your product meets the standards. This official document will provide tangible proof of compliance or non-compliance, giving you the assurance that any quality control inspector needs.
THE HOUSE AUTHENTICATE.COM
Human expertise and artificial intelligence to authenticate your Montblanc accessory
Our experts meticulously examine every element of luxury craftsmanship, from labels and stamps to holographic stickers, to ensure quality standards are consistently met. Our analysts have the know-how required to achieve the greatest perfection.
Our team is dedicated to providing our clients with the best possible solutions. We are constantly innovating, conducting research and building robust algorithms that expand our product and brand coverage.
Our Montblanc customers trust us to authenticate their accessories
professionals and auction houses
Our Montblanc customers trust us to authenticate their accessories
professionals and auction houses
frequently asked Questions