Check the authenticity of your second-hand Longchamp bag.
Do you have a second-hand Longchamp bag and want to have it authenticated? Receive a certificate of compliance in a few hours.
An independent accredited imaging laboratory
guarantees you an independent service of analysis and expertise of your online photos.
The benefits of certification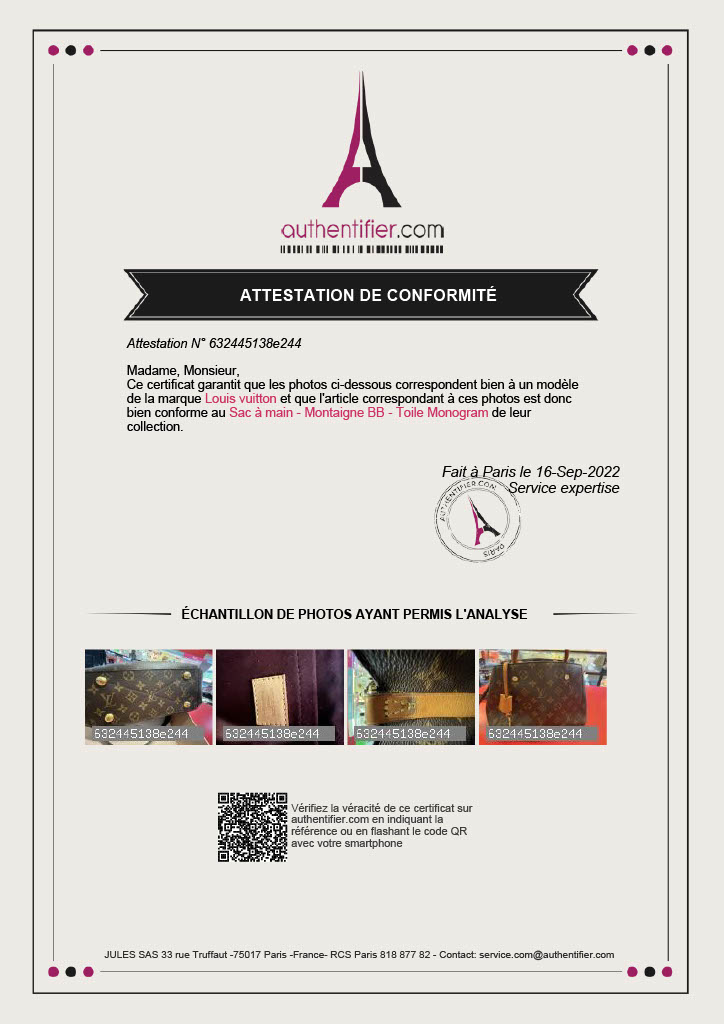 ?Our ambition is to support you and secure your second-hand purchases of leather goods and fashion accessories. »
How to check your second-hand Longchamp bag?
Send us 6 photos of your Longchamp bag via your Authentifier account.
With our program, you get lightning-fast photo compliance analysis. Our experts bring you their expertise to confirm the analysis in a few seconds, with a precise opinion every time!
Get confirmation of the quality and conformity of your item with an official certificate. This official document will provide you with proof that your item does or does not comply with recognized standards.
THE HOUSE AUTHENTICATE.COM
Human expertise and artificial intelligence to authenticate your Longchamp bag
Our dedicated analysts ensure that all the necessary skills are present and considered in our luxury products, examining every minute detail to exacting standards. From labels and closures, to materials and markers, we leave no stone unturned!
Our research team is constantly striving to stay ahead of the curve and provide superior service. Every day they create new, more innovative algorithms that allow us to expand our range of products and brands with unparalleled flexibility.
Our Longchamp customers trust us to authenticate their accessories
professionals and auction houses
Our Longchamp customers trust us to authenticate their accessories
professionals and auction houses
frequently asked Questions