Check the authenticity of your second-hand scarf.
Do you have a second-hand scarf and want to have it authenticated? Receive a certificate of compliance in a few hours.
An independent accredited imaging laboratory
guarantees you an independent service of analysis and expertise of your online photos.
The benefits of certification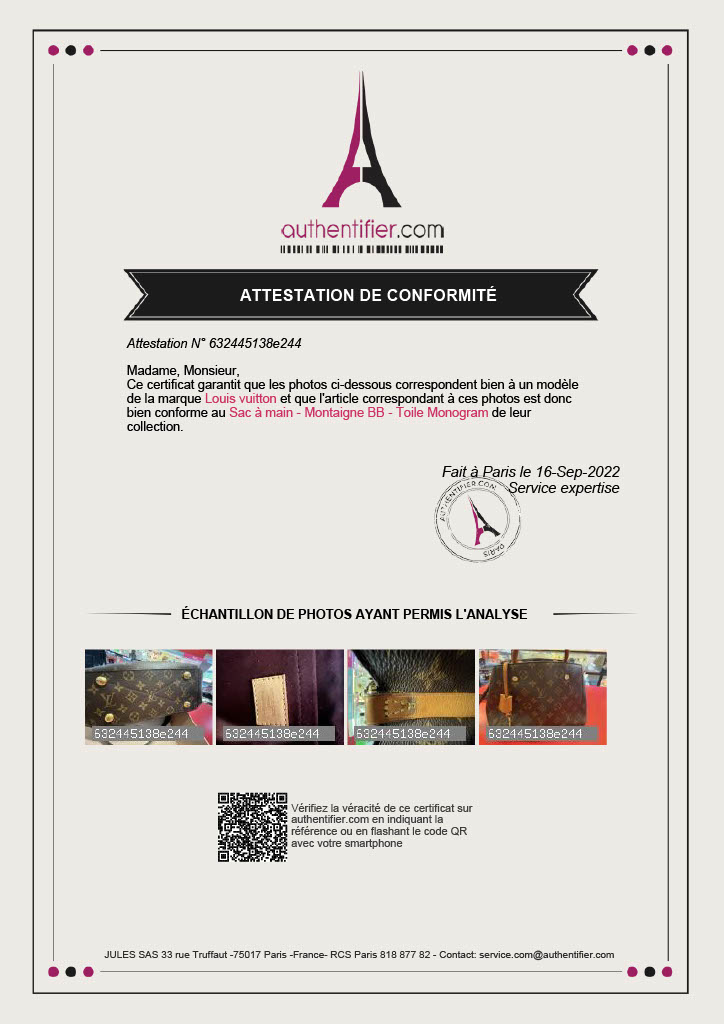 ?Our ambition is to support you and secure your second-hand purchases of leather goods and fashion accessories. »
How do you know if your scarf is authentic?
Send us six photos of your scarf via Authentifier.com. We will take a look at them and then analyze them.
Our program offers unparalleled reliability when it comes to analyzing your photos. With expert-verified results, you can be sure that any compliance notice sent has been accurately assessed. Let us give you the assurance and peace of mind you need for proper photo analysis!
Get the assurance and peace of mind that comes with official recognition by obtaining this Certificate of Conformity for your item. Put an end to doubts about the level of conformity of your article.
THE HOUSE AUTHENTICATE.COM
Human expertise and artificial intelligence to authenticate your scarf
Our quality control team goes above and beyond to ensure top-notch accuracy, scrutinizing every detail with a fine-toothed comb. From labels and stitching, to codes and holographic stickers, they draw on years of expertise to ensure all standards are met.
Our team is passionately committed to delivering unbeatable results to our clients. We are constantly pushing the boundaries of what is possible, researching and building advanced algorithms that enhance product lineup and build brand recognition.
Our customers trust us to authenticate their luxury scarves
professionals and auction houses
Our Louis Vuitton customers trust us to authenticate their accessories
professionals and auction houses
frequently asked Questions